The Tools That Help Me Create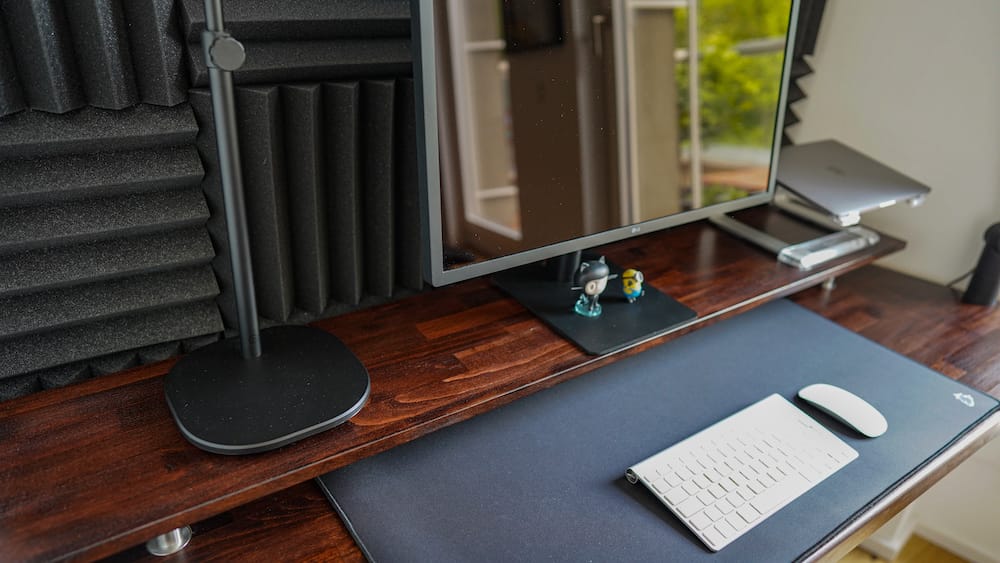 This is my current development setup which includes all the hard- and software I need for my daily work as a web developer and content creator.
Hardware
Laptop
MacBook Pro (13-inch, 2016)
3.3 GHz Dual-Core Intel Core i7
16 GB 2133 MHz LPDDR3
It still works quite good but gets slow sometimes
I will probably soon look for a new one
Mouse / Keyboard
Apple Bluetooth Keyboard
Apple Magic Mouse 2
I'm at a point where I don't want to see any cables on my desk :-)
Laptop Stand
Display
LG UltraFine 5K Display
It gets charged through the USB-Ca connection
I was looking for a cheaper option, but none of them had a beautiful clean design
I didn't regret it
Microphone
HyperX QuadCast - USB Condenser Gaming Microphone
Blue Compass microphone arm
I used an AKG Perception 220 professional studio microphone before, which I had at home since I was recording music. This was pretty good, and I used it with an additional audio interface. Unfortunately, lately, I had trouble with the audio quality and noise. I couldn't tell when and where it came from, so I decided to give a USB microphone a try. It came with a beautiful desk stand which I loved. The HyperX Quadcast is an excellent microphone, but you cannot compare it to my old one. I had to put up a lot of acoustic foam in my office to make the sound ok. I also had to use the microphone arm because with the HyperX desk stand, you are too far away from the microphone. With the right setup, I enjoy this new microphone, and it was quite cheap compared to professional ones.
Light
I do quite some video calls and now also more online conferences and so I decided to level up my video quality. Light is an essential factor of that, and so I bought the Elgato Key Light Air. I first had the more significant Elgato key Light, which is also more powerful. The downside is it comes only with a mounting system which didn't fit my desk. So I switched to the smaller Light version, which is also more beautiful. I like it a lot.
Desk Frame
Fully Jarvis Frame Only
DIY adjustable height
Save different height settings
Since I spent so much time sitting in front of a computer, a standing desk was on my list for a long time. Since I moved last year, I finally had the chance and place to get one. I did a lot of research, and I'm super happy with my choice. For me, it was important that I only get the frame so that I can use a custom top.
Desk Top
I needed a custom top for my desk to fit a niche in my office room. I didn't find one to buy, so I decided to give it a try myself. I had no experience with woodworking so far, so I watched a lot of youtube videos and talked to Jason McCreary, who is more experienced with that kind of work. In this post, I share some images of the process building the desk top.
Chair
Secretlab OMEGA
Charcoal Blue SoftWeave® Fabric
During the cyber week in December 2019, there was a good deal for this chair. I wasn't sure if I should try a gaming chair, but I'm pretty satisfied. Especially the pillows for your head and back are comfortable and support your body.
Gaming
Playstation 4
Sony Bravia TV 40" (10 years old)
Software
Operating System
IDE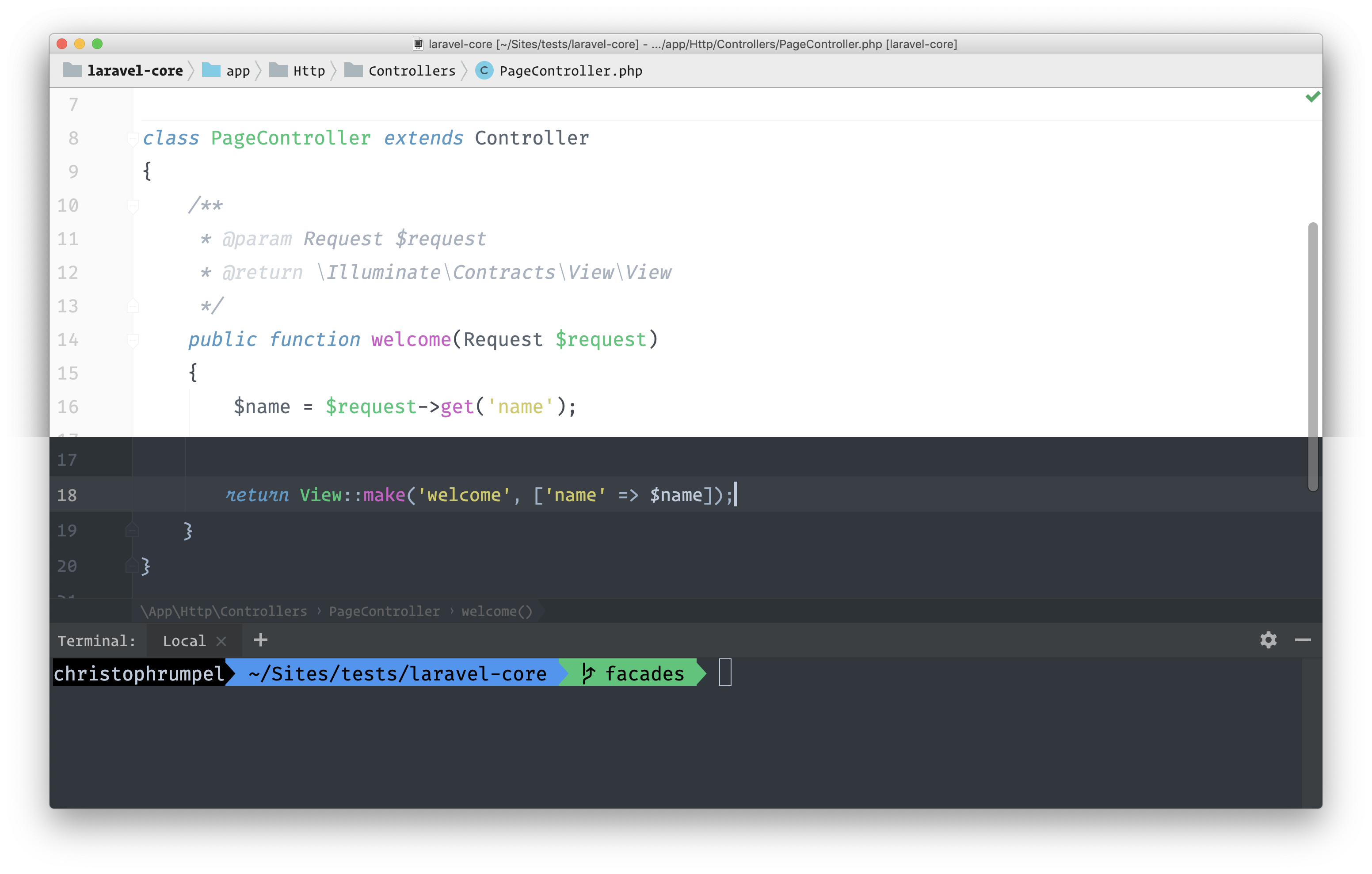 PhpStorm is my favorite IDE
In this post, I share my current light and dark theme
I share all my favorite 🧪 PhpStorm Tips & Tricks on this Twitter Moment
I recorded some videos for JetBrains to share my PhpStorm setup
Terminal
When I'm not inside PhpStorm, I use iTerm
All my shell settings can be found inside my dotfiles repo
Local Development
Screencasts
Screenflow to record and edit audio and video for my videos
Quicktime to record little code videos for Twitter
Email
Spark on my laptop
Apple Email on my phone
Productivity
Alfred is the best!
In this video, I give a preview of all the Alfred workflows I am using
Website Analytics
Fathom - simple, fast and privacy-focused website analytics
With this link you will receive a $10 discount if you decide to use Fathom
MacOS Window Manager
Cloud Storage
Password Manager
I'm using it for years now and couldn't live without it anymore
Lists / Todos
I used Wunderlist. RIP my friend!
Apple Reminders currently tries to fill Wunderlist's gap.
Trello for personal projects
If you are interested, this was my setup in 2018. Quite a lot changed since then.
If you feel like I'm missing any important tools I didn't mention, please let me know.
Mac Menu Bar Icons
A lot of those icons you do not need to that regularly. So with Bartender, you can hide them and everything looks a little more cleaned up.