The Tools That Help Me Create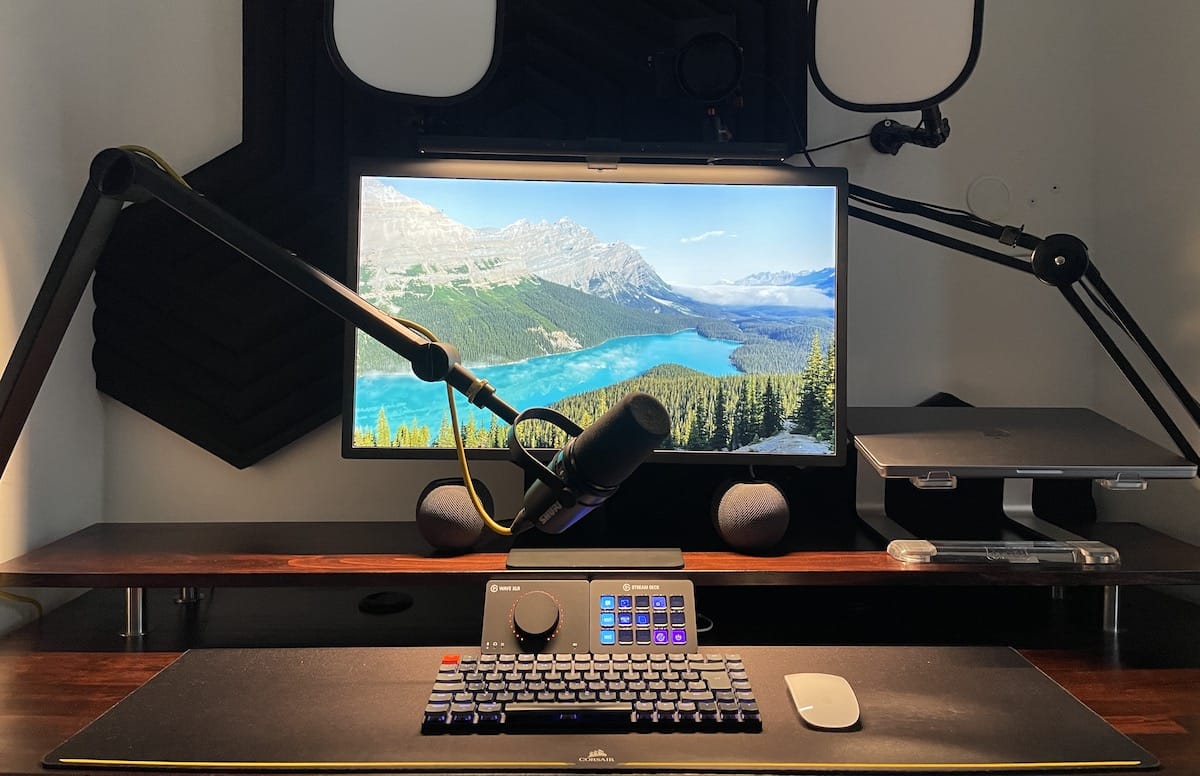 This is my current development setup which includes all the hard- and software I need for my daily work as a web developer and content creator.
Are you looking for something specific? Jump to one of the main topics:
Note: Some of the links on this page are affiliate links. This means I will get a commission if you sign up for a product using them. I share my setup because I believe in the tools I use. I would never mention a product to make money.
General
Laptop
MacBook Pro (16-inch, 2021)
Apple M1 Max
32 GB
Mouse / Keyboard
Keychron K3
Apple Magic Mouse 2
Laptop Stand
Display
LG UltraFine 5K Display
It gets powered through the USB-C connection
I was looking for a cheaper option, but none of them had a beautiful clean design
I didn't regret it
Desk Frame
Fully Jarvis Frame Only
DIY adjustable height
Save different height settings
Since I spent hours sitting in front of a computer every day, a standing desk was on my list for a long time. Since I moved last year, I finally had the chance and place to get one. I did a lot of research, and I'm super happy with my choice. For me, it was important that I only get the frame so that I can use a custom top.
Desk Top
I needed a custom top for my desk to fit a niche in my office room. I didn't find one to buy, so I decided to give it a try myself. I had no experience with woodworking so far, so I watched a lot of youtube videos and talked to Jason McCreary, who is more experienced with that kind of work. In this post, I share some images of the process building the desk top.
Chair
Charcoal Blue SoftWeave® Fabric
During the cyber week in December 2019, there was a good deal for this chair. I wasn't sure if I should try a gaming chair, but I'm pretty satisfied. Especially the pillows for your head and back are comfortable and support your body.
Operating System
Coding
IDE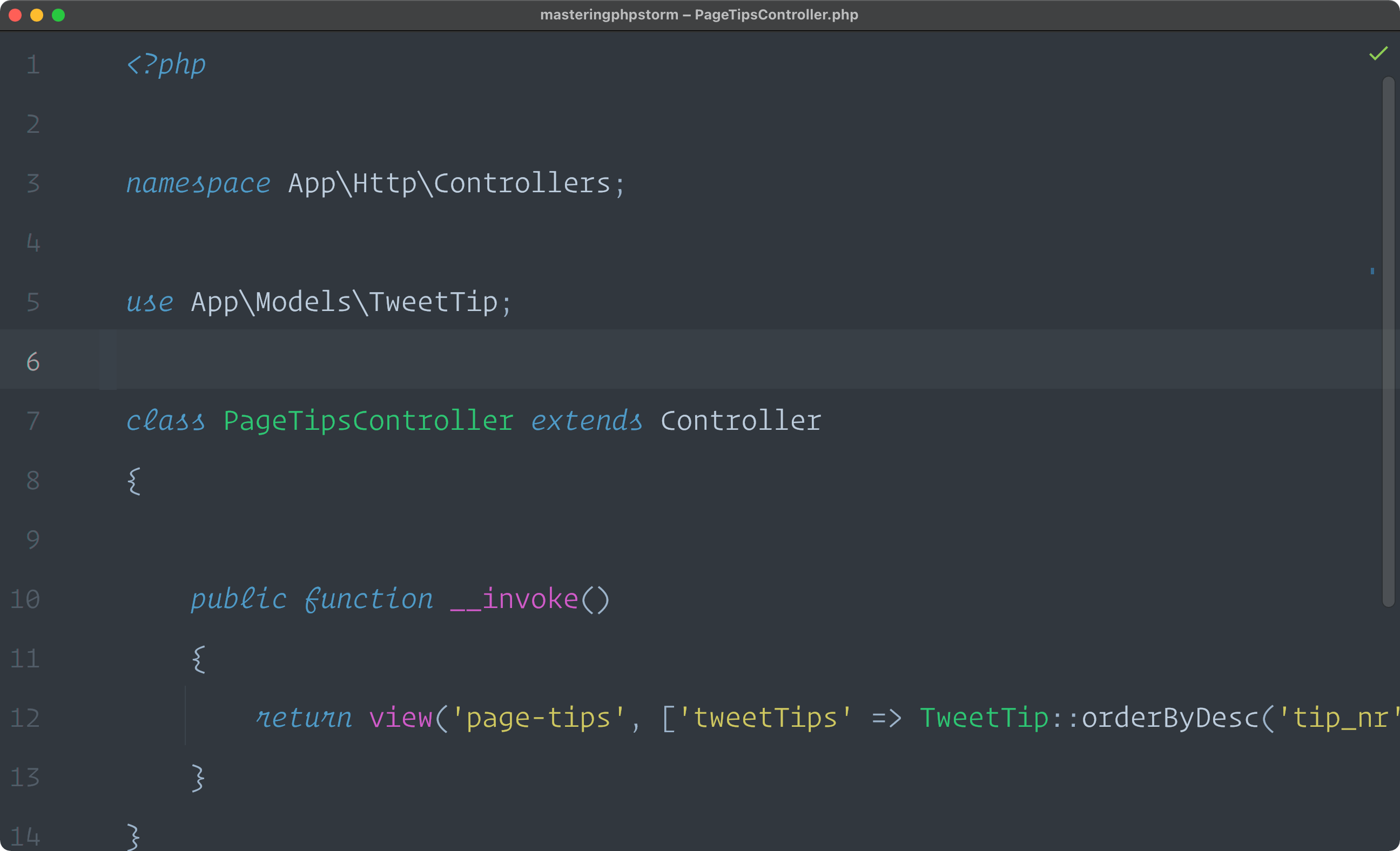 Terminal
When I'm not inside PhpStorm, I use Hyper
All my shell settings can be found inside my dotfiles repo
Local Development
Email
Spark on my laptop
Apple Email on my phone
Productivity
Raycast is productivity tool of choice!
Website Analytics
Fathom - simple, fast and privacy-focused website analytics
You will get a $10 discount when using the above link
MacOS Window Manager
I need to move and resize windows all the time
Rectangle was my app of choice. I now use Raycast for that as well.
Cloud Storage
Password Manager
I'm using it for years now and couldn't live without it anymore
Lists / Todos
I have a pinboard where I define tasks for today and this week
Since 2022, I use Height as a todo app as well
Apple Calendar & Reminders help me to not forget about important events
Mac Bar Menu Management
With Bartender I customize the icons in the top menu
A lot of those icons you don't need regularly. So with Bartender, you can hide them and everything looks a little more cleaned up.


Recording & Streaming
Note:
In December 2021, I did a
livestream
where I showcased my whole streaming setup. Give it a look if you prefer a visual demo.
Microphone
Shure MV7 USB Podcast Microphone
I use the pop filter of the Shure SM7B which is better
Blue Compass microphone arm
Before the Shure microphone, I was using the HyperX QuadCast. It was a good microphone, but I wanted to level up my audio game without investing ~$1.000 in the Shure SM7B. (which is currently the standard for a high-quality microphone)

The MV7 is like the little brother of the SM7B and it supports both USB and XLR. I have it connected to the Elgato Wave XLR audio interface.
Camera
Note: I'm facing lots of issues with the Elgato Cam Link 4K where it freezes and can't be used anymore. That's why I need the backup capture card. This one is not capable of 4K though.
Lights
2x Elgato Key Light Air
They are mounted to the wall, so I don't have them on my desk.
Philips Hue lights in the background
I regularly have video calls, and I decided to level up my video quality. Light is an essential factor of that, and so I bought the Elgato Key Light Air. I first had the more significant Elgato key Light, which is also more powerful. The downside is it comes only with a mounting system which didn't fit my desk. So I switched to the smaller Light version, which is also more beautiful. I like it a lot.
Streaming Software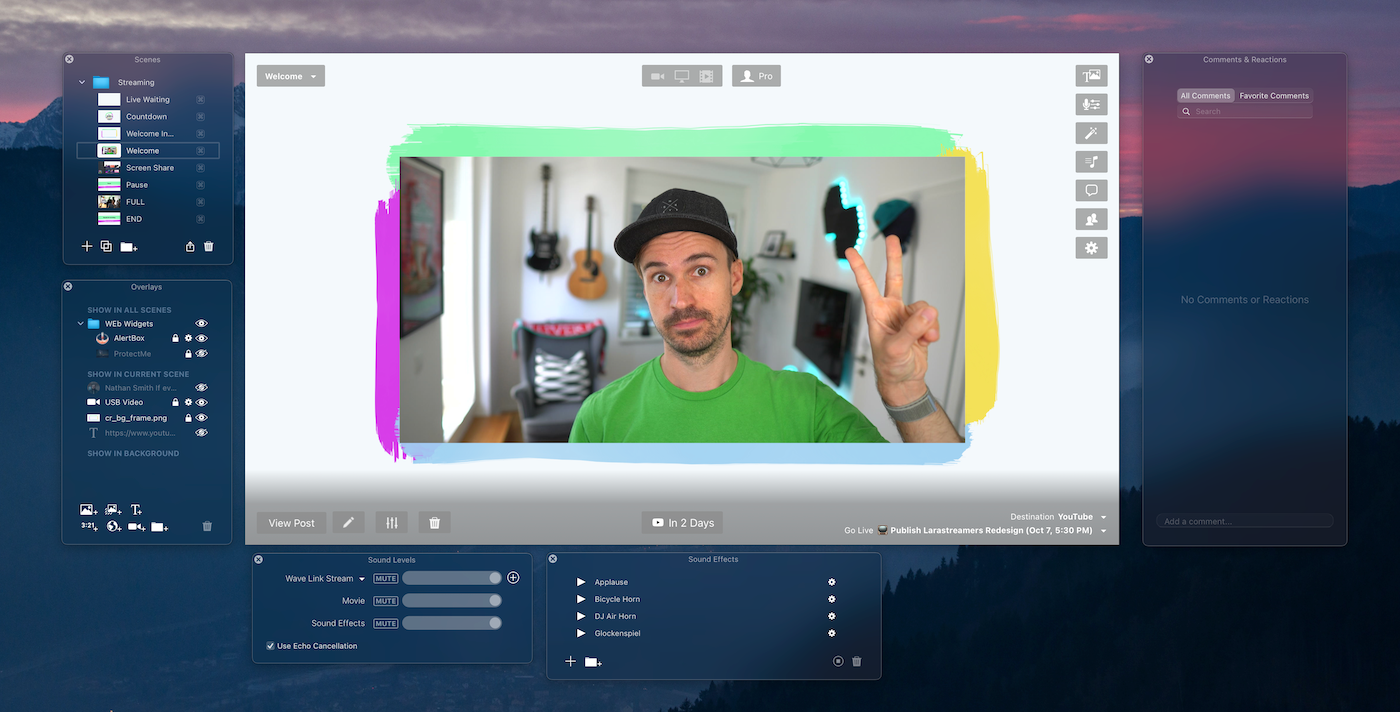 Before Ecamm Live, I was using StreamYard. I still recommend StreamYard to everyone who wants a quick start into the streaming world. It just works through your browser and is very simple to set up. I also wrote a blog post about my whole streaming setup and experience.
Editing Software
Everything covered?
That's my current setup. It has come a long way and is still changing every year. If you feel like I'm missing any important tools I didn't mention, please let me know.

Find some images of my older setups below or check my 2018's setup.